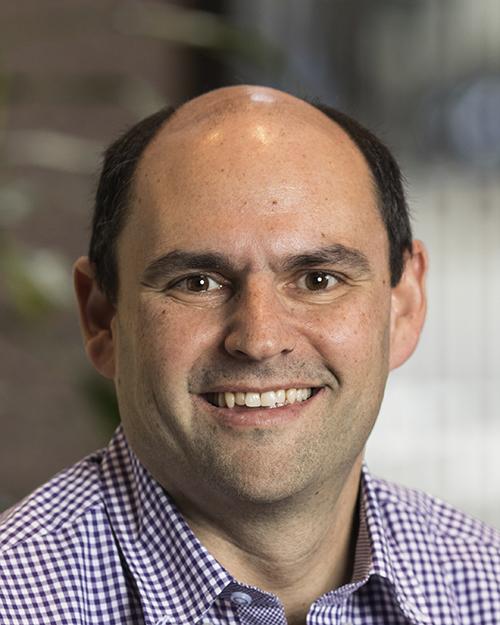 Research/Areas of Interest:
The role of the dietary glycemia in the development of age-related macular degeneration and its role in aging, metabolism and microbiome. Discovery of networks that involve diet, multiple metabolites and the microbiome. Role of the ubiquitin proteolysis pathway in regulating lens development and differentiation. Elucidation of molecular mechanisms that direct lens fiber cell denucleation

Education
PhD, Genetics, Harvard University
BSc, Molecular Biology and Biotechnology, McMaster University, Canada
Biography
Dr. Sheldon Rowan is Scientist II on the Nutrition and Vision Team at the HNRCA. He researches the role of dietary patterns in the development of age-related macular degeneration (AMD) and its relationship to aging, metabolism and the gut microbiome; novel biomarkers for AMD; and the developmental and biochemical bases of cataract formation. He demonstrated that mice fed diets high in low-quality carbohydrates (high glycemic diets) develop features relevant to age-related macular degeneration and that shifting to a high-quality carbohydrate diet could prevent the development of this debilitating disease. He discovered that this dietary mechanism involved gut microbiota and that eye health could be directly affected by changing the gut microbiome. He is an Assistant Professor of Ophthalmology at Tufts University School of Medicine and an Assistant Professor of Nutrition at the Friedman School for Nutrition and Science Policy. Dr. Rowan is a member of the American Society for Nutrition and the Association for Research in Vision and Ophthalmology. He received a Bachelor of Science degree from McMaster University in Canada and his PhD from Harvard University. He completed a postdoctoral fellowship at Brigham and Women's Hospital.